Fabrication and Engineering,
Construction and Shut Downs,
Offshore Maintenance and Installations,
Employee management and Recruitment
Phone: 9250 1766 | Fax: 9250 1799
Construction and Maintenance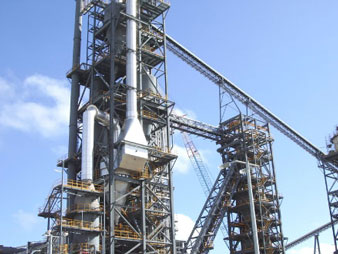 Fastrak is a Perth based company with an impressive depth of knowledge and breadth of experience gained by successfully delivering tailored construction solutions to a diverse range of clients and a diversity of construction projects including commercial new build, extension, alteration, refurbishment and ecclesiastical restoration and structural engineering.
Our extensive client base includes sectors in oil and gas, commercial, industrial, mining, ecclesiastical, housing, retail, and leisure. Fastrak has an impressive depth of knowledge and breadth of experience gained by successfully delivering tailored construction solutions to a diverse range of clients.
The company established in 1992 is founded on the core principles of total reliability and the consistent delivery of high quality workmanship ensuring our valued clients complete satisfaction.
These principles are implemented by a team of time served craftsmen and a staff of professional consultants well known in the industry for their extensive technical knowledge and vast experience in dealing with even the most complex and challenging of site conditions.
We work as part of the client's team, from a project's conception to completion, and into its on-going operations.
Our unique and dedicated, relationship-driven approach allows us to deliver world-class projects on time and on budget, which meet the client's needs and exceed their expectations.
Our expertise includes:
Total engineering solutions
Smart engineering
Multi-disciplined construction
Direct delivery/self delivery
Remote and regional experience
Relationship contracting
Manufacturing
Often, the expression 'sustainability' refers to the environment only and concentrates on reducing carbon footprints and greenhouse gas emissions. Fastrak has embraced a sustainability agenda that covers a much broader spectrum. We at Fastrak aim to:
Reduce the environmental impact of what we do and how we do it
Promote the health and safety of our people, at work and at home, through a program of education and access to relevant information and support
Improve the way we do business through constant innovation and a focus on core processes, as well as a commitment to improving the skills of our workforce
Leave a positive legacy in the communities in which we operate, through a commitment to youth training and employment and community facilities
Major construction projects that Fastrak have been proudly involved in, Boddington Gold Mine Expansion WA, North West Shelf LNG Phase IV WA, Pluto LNG Plant WA, Mining Area C Expansion WA, Olympic Dam Expansion, Roxby Downs SA, Perth Convention & Exhibition Centre WA, Coles Myer Distribution Centre WA. Pilbara Port development, Newman Hub, Cloud Break and Christmas Creek Iron Ore Mine Development, RPG51ron Ore, Yandi Expansion.
Fastrak Currently Employ and Supply Personnel in the Following Fields
Trades

Boilermakers
Coded Welders
Heavy Equipment Fitters
Fitters
2nd Class Welders
Motor Mechanics
Electricians
Carpenters
Instrument Fitters
Spray Painters

Semi Skilled

Riggers
Dogman
Drivers B Class
Drivers C Class
Crane Operators
Scaffolders
Forklift Operators
Trades Assistants
Store Personnel
Earthmoving Operators

Supervisory

Supervisors
Production Managers
Expeditors
Leading Hands
Shutdown Coordinators
Shutdown Planners

Technical and Engineering

Project Managers
Draft Persons
Engineers
Estimators
Copyright and Legal Information
© 2012 Fastrak Fabrication and Engineering Pty Ltd.