Fabrication and Engineering,
Construction and Shut Downs,
Offshore Maintenance and Installations,
Employee management and Recruitment
Phone: 9250 1766 | Fax: 9250 1799
Our History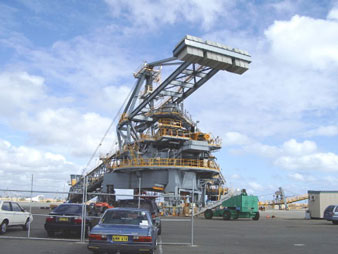 Fastrak Fabrication and Engineering Pty Ltd is a registered company offering a diverse range of engineering services. We were founded in 1992 and now supplying services to blue chip mining and construction companies, alongside small independent manufacturers and construction based companies.
Projects include: Up grades for offshore oil and gas platforms, Riser Clamps, Riser Decks, Bucket Wheel Reclaimers, Flotation Tanks, Thickener Tanks, Cyclone Clusters, Pressure Vessels, Trommels, Crushers, Ball Mills, Trunnions, Grizzly Feeders, and Conveyor Drives. Westec dump truck bodies, Excavator and loader buckets, Materials handling equipment, Large service vehicles and water tanks.
Our workforce has a permanent role within the company and takes pride in their safety record; our target is zero accidents. We work closely with registered suppliers and have access to a wide variety of Perth's Leading Fabricators which specialise in various fields and forms of Fabrication, Maintenance and Construction. We are also happy to supply no-obligation quotations free of charge.
Fastrak as a Leading Fabrication and Engineering Company can fabricate and install complex steel structures using a wide range of materials and resources. We can supply weld procedures and welder qualifications for all projects and can advise clients on current engineering standards.
All fabrication and welding services are carried out to Australian Standards. We can provide welding specifications and procedures for all exotic metals and high-pressure pipeworks, vessels, Fabrication of Machine components and construction projects.
Radiography, Ultra-sonic and NDT (non destructive testing) reports can be supplied with all prefabricated work. On-site NDT examinations can be arranged to suit the client's requirements. Hydrotesting complete with certification can be performed on all pre-fabricated spools.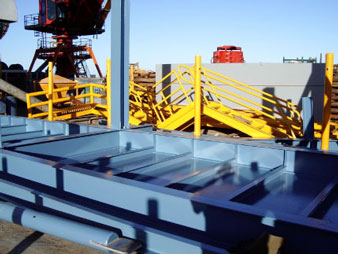 The Quality Assurance department can provide our customers with reporting tools such as Manufacturers Data Reports (MDR's) containing the following information:
Quality Plans
Inspections and Test Plans (lTP)
Material Traceability
Material Certificates Register, Material Certificates and Material Test Reports
Consumable Certificates
Certificate of Compliance for Fabricated items
Pro Forma Inspection and Test plan
Welding Records
Welder and Welding Operator Records
Non - Destructive Testing Records (NDT)
Surface Treatment Reports
Paint Reports
Galvanising Reports
Delivery Dockets
S-Curve graphs
We are recognised throughout the industry for our tailored services to suit the individual customer and for providing a pro-active approach to any given project.
Working alongside nationwide quality assured suppliers we will guarantee competitive pricing and a speedy turn-around.
Fastrak Currently Employ and Supply Personnel in the Following Fields
Trades

Boilermakers
Coded Welders
Heavy Equipment Fitters
Fitters
2nd Class Welders
Motor Mechanics
Electricians
Carpenters
Instrument Fitters
Spray Painters

Semi Skilled

Riggers
Dogman
Drivers B Class
Drivers C Class
Crane Operators
Scaffolders
Forklift Operators
Trades Assistants
Store Personnel
Earthmoving Operators

Supervisory

Supervisors
Production Managers
Expeditors
Leading Hands
Shutdown Coordinators
Shutdown Planners

Technical and Engineering

Project Managers
Draft Persons
Engineers
Estimators
Copyright and Legal Information
© 2012 Fastrak Fabrication and Engineering Pty Ltd.