Fabrication and Engineering,
Construction and Shut Downs,
Offshore Maintenance and Installations,
Employee management and Recruitment
Phone: 9250 1766 | Fax: 9250 1799
Health and Safety in the Workplace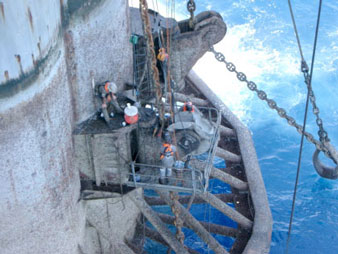 Fastrak Senior Management has a wealth of experience in occupational health and safety, especially in high-risk areas such as the mining and resource sectors. The Fastrak team has a total commitment to occupational health and safety, environmental management and sound industrial relations practices.
The Fastrak teams are 100% committed to providing a safe and hazard-free work environment for our own employees and on behalf of employers. Our applicant screening process assesses site safety practices where education and knowledge are required to ensure a safe environment. At Fastrak, we promote safe working practice's and have installed preventative measures including:
Risk assessments of proposed work sites
Register of potential work hazards
Regular education of site policies and procedures
A comprehensive safety induction program
Our professional claims management process, regular staff contact and a rehabilitation support program for injured employees support this.
Fastrak Currently Employ and Supply Personnel in the Following Fields
Trades

Boilermakers
Coded Welders
Heavy Equipment Fitters
Fitters
2nd Class Welders
Motor Mechanics
Electricians
Carpenters
Instrument Fitters
Spray Painters

Semi Skilled

Riggers
Dogman
Drivers B Class
Drivers C Class
Crane Operators
Scaffolders
Forklift Operators
Trades Assistants
Store Personnel
Earthmoving Operators

Supervisory

Supervisors
Production Managers
Expeditors
Leading Hands
Shutdown Coordinators
Shutdown Planners

Technical and Engineering

Project Managers
Draft Persons
Engineers
Estimators
Copyright and Legal Information
© 2012 Fastrak Fabrication and Engineering Pty Ltd.